News
CCEAD/NMG training has a fresh approach
20 Nov 2017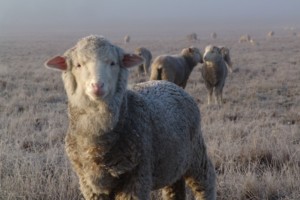 Recently Animal Health Australia (AHA) conducted a new, refreshed and well received version of the National Management Group (NMG) and Consultative Committee Emergency Animal Disease (CCEAD) training.
On 19 and 22 September, AHA hosted the CCEAD/NMG training with a new approach and facilitator, and a new fictional scenario. The sessions were well received by all participants with many gaining a deeper appreciation for the role that they play in the CCEAD and NMG.
Ron Glanville, ex Chief Veterinary Officer (CVO) of Queensland facilitated the sessions based around a fictional foot-and-mouth disease (FMD) scenario. Ron has over 39 years' experience in biosecurity, including leading the Queensland response to the incursion of equine influenza in Australia.
"It has been a privilege as an ex-CVO to draw on past experiences to put together this scenario used for the CCEAD/NMG training and deliver it to a new group of national, senior biosecurity responders."
Ron stated that this new approach to the training highlighted just how important collaborative decision making is in dealing with situations like this.
"The scenario planning format seemed to work well and this generated excellent discussion around the decision making processes – a keystone of our national emergency response arrangements."
Katie McMahon from the Biosecurity Policy and Response Branch at the Department of Agriculture and Water Resources was impressed at how proactive the new training approach was.
"The National Management Group training was a great way to learn about the roles and responsibilities of NMG members. The scenario exercise allowed participants to discuss how NMG would work in a real life emergency response situation, under the guidance of a facilitator who has been in this situation a number of times in the past."
"Overall, it was a really useful course and it provided a great opportunity to meet people from a range of different industries and organisations."
The NMG training is largely aimed at Chief Executive Officers and Presidents (or equivalent) of the government and industry parties to the Emergency Animal Disease Response Agreement*(EADRA). CCEAD has many veterinarian and technical experts involved, and their role is to advise members of the NMG about disease control in an emergency response situation. The training focuses on familiarity with the EADRA as the framework for decision making and cost sharing.
For more information contact trainingsupport@animalhealthaustralia.com.au
*The Emergency Animal Disease Response Agreement is unique contractual arrangement between Australia's governments and industry groups to collectively reduce the risk of disease incursions and manage a response if an outbreak occurs – see Emergency Animal Disease Response Agreement (EADRA) (pdf - 917 KB) for more detail.
&nbsp
Last reviewed: August 8, 2018
Back to all news