News
Monthly Catch-Up: Cassandra Meagher
29 May 2017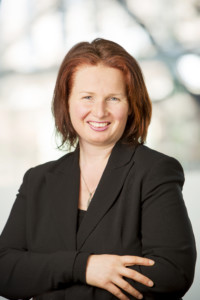 This month we caught up with Cassandra Meagher to chat about her previous role as Executive Director Biosecurity at Agriculture Victoria and her thoughts on biosecurity in Australia.
What did your role at Agriculture Victoria involve?
My role as Executive Director of Biosecurity involved leading on market access, animal health and welfare, plant pest diseases and invasive species strategy, policy and regulation for Victoria. I have been a member or chair of six state based agriculture committees and also represented Victoria on the National Biosecurity Committee. Some of the highlights during my time as Executive Director were supporting a change in policy for Victoria on fruit fly management including the publication of an Action Plan, supporting the Minister in her decision to implement electronic sheep and goat identification in Victoria from 1 January 2017  and building on the leadership of previous Executive Directors supporting the development of MAX, a new IT system that allows a rapid, customized response to emergency animal disease and plant pest outbreaks. This Victorian system has also been implemented in SA, WA, NT, Queensland and Tasmania and has received a 2017 Australian Biosecurity Award.
Why is biosecurity so important?
I think biosecurity is important because it affects everyone's lives. There is not a day that it is not in the news. It affects what we eat, our health and our lifestyles. Biosecurity has implications for food safety, food production, the broader environment and the health of our rural communities. For example, invasive species, such as wild dogs, can have a significant impact on the mental health of those in our regional areas, so biosecurity is an important part of ensuring not only the health of our land and wildlife, but also of our people.
What should we do differently or more of in terms of biosecurity?
I think we could do more to improve the way we explain to the general community, why biosecurity is important and how it affects them. There are so many interesting stories. For example, the great work Queensland has done on Red Imported Fire Ant and how the Queensland capability assisted NSW in a swift eradication of Red Imported Fire Ant at Port Botany. We need to share the good stories that explain the consequence and demonstrate the national system working.
I think we also need to educate everyone in Australia (including tourists) on what they can do to support biosecurity – we need to help the community understand what to look for and how to report it. Everyone in Australia can help with surveillance. We should involve communities more. For example, the Victorian weed spotters have spotted state prohibited weeds in unlikely locations, from restaurant court yards in inner Melbourne to lakes in urban areas. Victoria has also experienced a lot of success with community engagement models such as the Victorian Rabbit Action Network, the Wild Dog program, and the Victorian Blackberry Taskforce, which really encourage the community and government to work together to minimise the impacts of established endemic diseases.
What threats does Australia's biosecurity system face?
Increased trade and travel means that there is an increased threat that animal diseases or plant pests may be brought into Australia.  There is a real risk that we do not identify when there has been an incursion quickly enough, and it spreads before we can eradicate it. From a market access perspective, this means Australia's biosecurity system needs rigorous traceability and ability to prove freedom.
It is also very expensive to fund a strong biosecurity system, so there is the threat that our funding may be insufficient. Consequently, we may not have the capacity and capability to respond as quickly as we would like.
Do you think Australia's biosecurity system is well positioned for the future?
Australia's biosecurity system has a really solid foundation; we have great talent, experience and amazing innovation.

The National Biosecurity Committee plays an important leadership role. I think that if the jurisdictions, Commonwealth and the Community continue to focus on working together that our biosecurity system will be well-positioned for the future.

&nbsp
Last reviewed: September 20, 2017
Back to all news