News
No spilt milk over dairy industry preparedness
26 Feb 2019
The Australian dairy industry is boosting its preparedness for a foot-and-mouth disease (FMD) outbreak by developing a plan to support a national livestock standstill (NLSS).
An NLSS is part of the agreed response strategy to reduce the spread of FMD if an outbreak occurs in Australia. During a livestock standstill, livestock susceptible to FMD, such as dairy cattle, would not be allowed to be moved from property to property. The livestock standstill helps to stop the spread of infection while the source of the disease is investigated, and would apply for a minimum of three days.
The development of the dairy industry NLSS plan will complement existing dairy industry emergency response plans, said Kevin Shiell, Australian Dairy Farmers' Adviser on Animal Biosecurity, Health and Welfare.
"The dairy industry already has a number of plans in place to ensure that the impacts of an EAD on the industry are minimised in the event of an outbreak. However, this plan will specifically deal with the challenges posed by an NLSS for dairy farmers. It will also include essential communication channels to facilitate industry support through the supply-chain, and rapid implementation of a NLSS," said Mr Shiell.
Australian Dairy Farmers convened a workshop involving industry and government representatives, to refine a dairy industry plan in September 2018. Funded by the Australian Government Department of Agriculture and Water Resources and facilitated by Animal Health Australia, the workshop hosted 35 participants, including representatives from milk processing companies and dairy industry veterinarians.
Key outcomes from the workshop included:
The need for pre-planned communications and consistency in messaging from governments and industry to ensure that the need for a national livestock standstill is understood
The importance of sound on-farm biosecurity measures and planning for a possible outbreak, including low risk routes for essential farm transport, designated decontamination areas, milk transport wash points on and off farms and contingency plans for managing livestock in transit.
The plan will be finalised by the workshop convener in consultation with ADF and Dairy Australia. A report will then be provided to the Australian Government Department of Agriculture and Water Resources.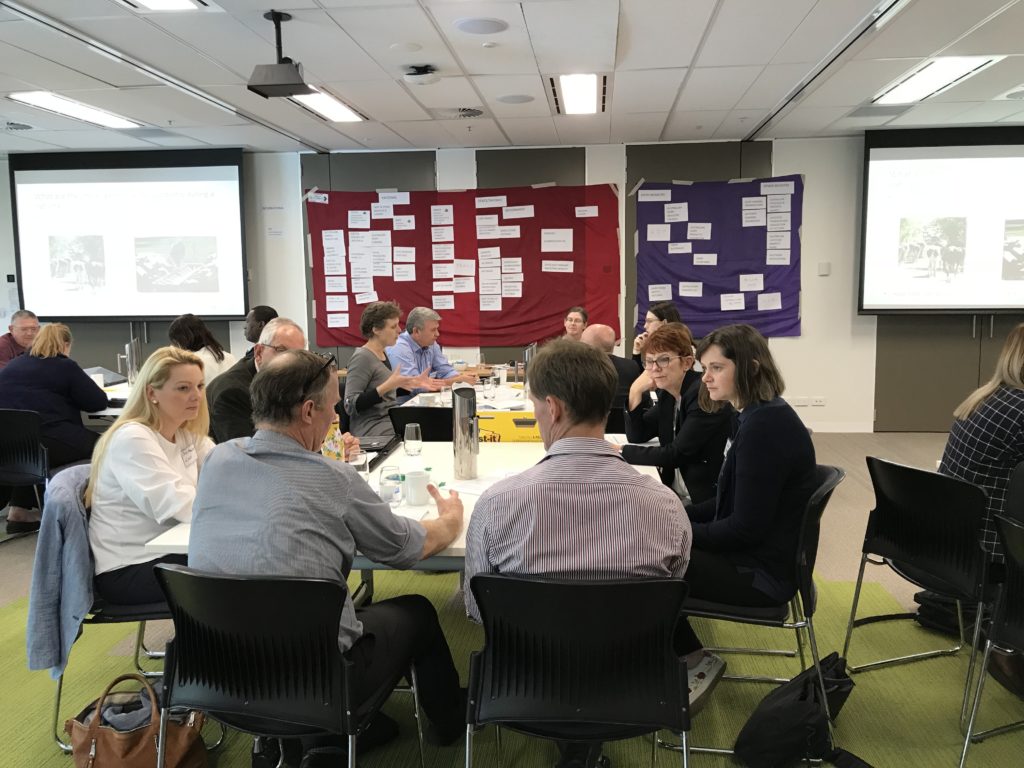 &nbsp
Last reviewed: 26/02/2019
Back to all news