News
Wool industries collaborate on EAD preparedness
20 Sep 2017
Wool industries collaborate on emergency animal disease preparedness – vision underpinned by practice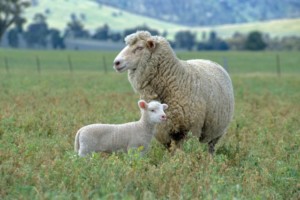 AHA's Member organisation, WoolProducers Australia, are a key participant in the Federation of Australian Wool Organisations' (FAWO) Emergency Animal Disease (EAD) Working Group, which is a proactive group of wool industry organisations focused on addressing challenges in EAD preparedness and response.
The working group comprises members of major wool export, processing, testing and innovation organisations as well as AHA, the Australian Government Department of Agriculture and Water Resources (DAWR), and a state department of agriculture representative
The group developed an AUSVETPLAN Enterprise Manual for the Wool Industry in 2015, with funding from the DAWR. The manual is aimed at both government officers, and wool industry personnel who may be involved in EAD preparedness.
For government officers, the manual provides an overview of the wool industry, and the nature of operations associated with the exchange of ownership of wool in Australia. The manual provides information on the EADs that are relevant to the wool industry, and guidelines on preparing an EAD response plan for:
owners or managers of wool-growing enterprises
selling agents (wool brokers, private treaty wool merchants and other selling agents)
wool buyers and exporters
wool processors
companies involved in transportation of wool.
 The manual also details the traceability and security of wool bales and wool samples at each stage of the wool production pipeline.
Key areas of EAD preparedness and response being addressed by the group include:
management of wool during EAD incident

e.g. wool bale identification, disinfection and decontamination processes

management of premises throughout supply chain during an EAD incident
capacity and capability building

by training both within Australia and overseas and additional resourcing

coordination and relationship building.
AHA is proud to be involved with the FAWO EAD Working Group and we continue to support its mandate and work.

&nbsp
Last reviewed: September 20, 2017
Back to all news