The Link
Welcome to AHA's brand new publication, The Link!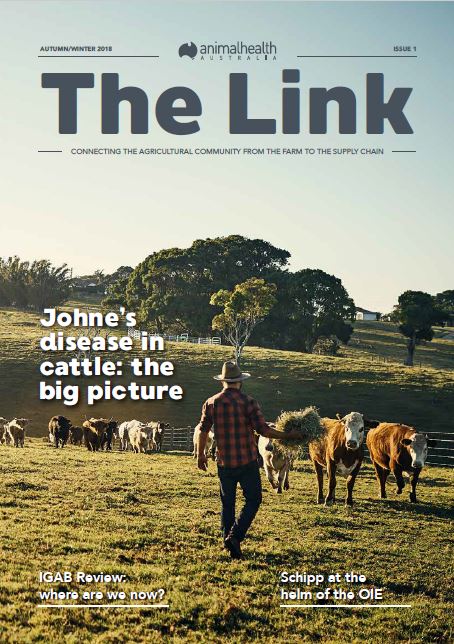 The Link features stories from producers, vets and others who work in the agriculture industry and shares what AHA is working on to strengthen the animal health system. It showcases the achievements of our members, partners and stakeholders and provides Australian agricultural news. The Link also replaces our Stock Health Monitor publication, which has now been retired.
We would love to feature your work in The Link. Anyone involved in the animal health sector are encouraged to submit articles about their achievements, research or innovations in agricultural production, a personal profile or an opinion piece.
Our next edition's theme is: Emergency Animal Disease: are we prepared? However, please feel free to send through articles that don't relate to this theme as we may still include it. The deadline for the next edition is 3 August 2018.
You can send articles for contribution to publications@animalhealthaustralia.com.au – please check your submission meets our publication guidelines prior to submitting. 
If you would like to subscribe to the hard copy or digital mailing list, contact us via publications@animalhealthaustralia.com.au
Latest issue of The Link
The Link - Issue 1 (pdf - 3 MB) &nbsp
Page reviewed: July 17, 2018