Staff
Animal Health Australia works with its members to maintain and improve Australia's favourable animal health status, to ensure the viability of Australia's livestock and aquatic industries.
AHA's success depends largely on its ability to harness appropriate human resource skills and apply them to developing, implementing and managing the achievement of the agreed outcomes. The management team combines skills in business, financial and program management, policy development, planning, negotiation, accounting, communications, information technology and administration.
If you would like more information about any of the programs or projects managed by AHA, please contact one of the staff members listed below by phoning (02) 6232 5522 or +61 2 6232 5522 outside Australia.
Management team
Ms Kathleen Plowman – Chief Executive Officer (CEO)
Kathleen is an experienced and successful leader in policy and strategy development and implementation. Before becoming CEO at AHA, Kathleen was the General Manager of Policy at Australian Pork Limited, Acting CEO and Policy Director at Pork Council Australia, and Policy Director at Wool Council of Australia. She began her career at the Reserve Bank of Australia and later worked in business management consulting and training in the financial sector.
Kathleen holds a Bachelor of Economics (hons) and is a graduate of the Australian Institute of Company Directors. She is passionate about making a difference to the prosperity of farmers and the rural and regional communities that rely on them. She also believes in the power of education, and the economic empowerment and support of those in our society who are less fortunate.
Ms Jackie Poyser – Executive Manager, Corporate Services
Jackie commenced with AHA in 2015 after a long career working as a communications and membership expert in the private health sector, with a strong focus on rural health issues. Jackie also has many years' experience in event management and the delivery of training programs. Jackie is part of a dynamic team who is responsible for driving AHA's communication and engagement strategies.
Jackie holds tertiary qualifications in Communications (Major in Advertising, Marketing and PR) and is a recent graduate of the Executive Ready Program run through the Australian School of Applied Management.
Jackie is also an Executive Committee Member of the National Rural Press Club – a cohort of agriculture communications specialists who are looking to highlight issues affecting rural and regional Australia.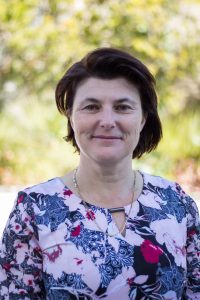 Dr Samantha Allan – Executive Manager, Emergency Preparedness and Response Services
Samantha is the Executive Manager of Emergency Preparedness & Response Services at Animal Health Australia. Samantha is a senior veterinarian and leader with extensive experience in managing complex biosecurity programs, and leading animal disease emergency preparedness and response activities. She has worked in government veterinary roles as well as rural clinical practice in New South Wales, and South Yorkshire, England.
Samantha has expertise in strategic thinking, policy development, stakeholder engagement and problem solving; underpinned by her strong clinical and technical background in veterinary science. She strives to model great leadership and inspire teams to achieve beyond expectation.
Dr Simon Humphrys – Executive Manager, Biosecurity and Animal Health Systems
Simon is an experienced senior manager who has focussed on applying and commercialising research and development (R&D) outputs for the pharmaceutical, biotechnology, animal health, agricultural chemical and veterinary medicines industries. Before taking on the Executive Manager role at AHA, Simon was a Program Leader at the Invasive Animals Cooperative Research Centre where he effectively engaged government agencies, industry, and other stakeholders to successfully manage a portfolio of projects aimed at reducing the impact pest species have on animal health and biosecurity. He grew up on and is still engaged with the family farm on the northern Adelaide plains, and is also active in Australia's equine industries.
Simon holds a Bachelor of Agricultural Science (hons), a PhD in Medicine, and was awarded a prestigious Professional Fulbright Scholarship in 2017. He's passionate about making R&D deliver tangible and beneficial outcomes for livestock producers and their broader industry advocates, as well as enhancing market access through improved animal health systems.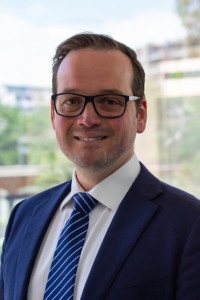 Mr Adam Pate – Executive Manager, Government and Industry Relations
Adam is an internationally experienced executive, with a background in consulting, finance and strategy. A strong commercial leader, Adam is experienced in leading strategy development through to implementation across multiple industries. At AHA, Adam is responsible for the external affairs function, customer strategy, insights, new business and investments.
Adam holds a Master of Applied Finance (Dux) and Bachelor of Commerce (Liberal Studies).
Adam enjoys the people that work in agriculture most of all; building lasting relationships is what he values most about the industry.
Organisation Chart
Organisation chart (pdf - 56 KB)

If you are interested in joining our team at AHA, look for current vacancies on our Careers page.

&nbsp
Page reviewed: 25/11/2020